The company you want to acquire looks great on paper. But does its cybersecurity outlook hold true? Or are you facing a post-transaction future of risks, fines and costly remediation?
Around the world, private equity firms, hedge funds, investment banks and venture capital investors turn to Kroll for the informational edge that our cybersecurity M&A diligence services deliver by:
Identifying information security risks and shortfalls in governance, operations and technology
Researching undisclosed or unknown data breaches
Assessing the target's ability to detect and respond to a cybersecurity incident
Case Study:
Agile Cybersecurity Due Diligence for Global Investment Firm
A leading global investment firm with over $150 billion in assets under management asked Kroll to develop a due diligence framework to evaluate the cybersecurity maturity of its M&A targets. The client wanted a highly accurate solution that could support a large number of fast-moving investments, where time and access to internal systems were often limited.
Kroll developed a security evaluation based on the CIS Top 20 Critical Security Controls™ to determine an organization's susceptibility to be breached and overall cyber posture. Once implemented, Kroll's cyber due diligence solution required less than two hours, providing the client with key insights to make a more judicious valuation on each deal.
Pre- and Post-transaction Cybersecurity M&A Support
Kroll can deploy four customizable cyber due diligence modules, either pre- or post-transaction, to help you uncover and assess information security risks in the context of M&A decisions:
Deep and Dark Web Monitoring – Identify any exposed data or previously unknown breach incidents and determine the best way to mitigate and remediate any threats.
Compromise Assessment – Uncover existing malware or infections by searching and monitoring the target's endpoints, enabling more timely response and containment.
Cyber Risk Assessment – Built on our years of incident response and investigations work, this assessment will help you understand vulnerabilities and risk rank their impact to your organization.
Vulnerability Assessment / Penetration Testing – Simulated attacks by our elite testing teams will deliver measurable insight into the real-world risks your organization faces.
Kroll's cybersecurity M&A due diligence solutions will help you evaluate the information security risks associated with a planned transaction and make better-informed M&A decisions.
Kroll is capable of being a one-stop shop for multiple services relating to breach response, from forensics investigations to support for clients in litigation issues.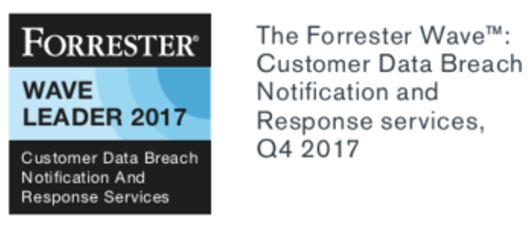 Recommended Vendor for Security Incident Response in Gartner® Invest Analyst Insight: SRM 2020

Kroll named a Pacesetter in the ALM Intelligence: Cybersecurity Services 2020